TEETH WHITENING
Tooth discolouration and staining is relatively common, because teeth are porous, they are not stain resistant. Red wine, sodas, coffee, tea, among other food and drink contribute to tooth discolouration over time.
As teeth whitening can contribute to a younger, whiter and healthier looking smile it is no wonder it is the most common cosmetic dentistry procedure.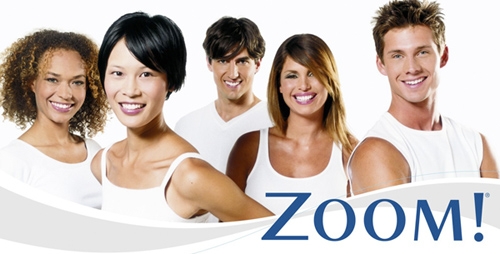 Zoom Teeth Whitening - R4500.00
We make use of the Zoom Teeth Whitening procedure, which is most commonly known for its appearance on the TV Series Extreme Make-Over's. Zoom in office teeth whitening is a 2 hour procedure with preparations that is safe and most effective. During the procedure you will sit comfortably in the dental chair, while your teeth and gums are then prepared for whitening. A special lip retractor is placed into your mouth so you are able to bite down at the back and let the retractor do the work for you. A gel is applied onto your teeth and it is activated by a UV lamp, this is usually done for 3 to 4 sessions in one sitting depending on the whiteness you are hoping to achieve.
You can expect an average of 10 shades lighter.
REGISTERED MEMBER

SADA -

South African Dental Association

SAAAD -

South African Academy of Aesthetic Dentistry

HPCSA -

Health Professions Council of South Africa

AAED -

American Association of Esthetic Dentistry

Copyright Aesthetic Dentist © 2013